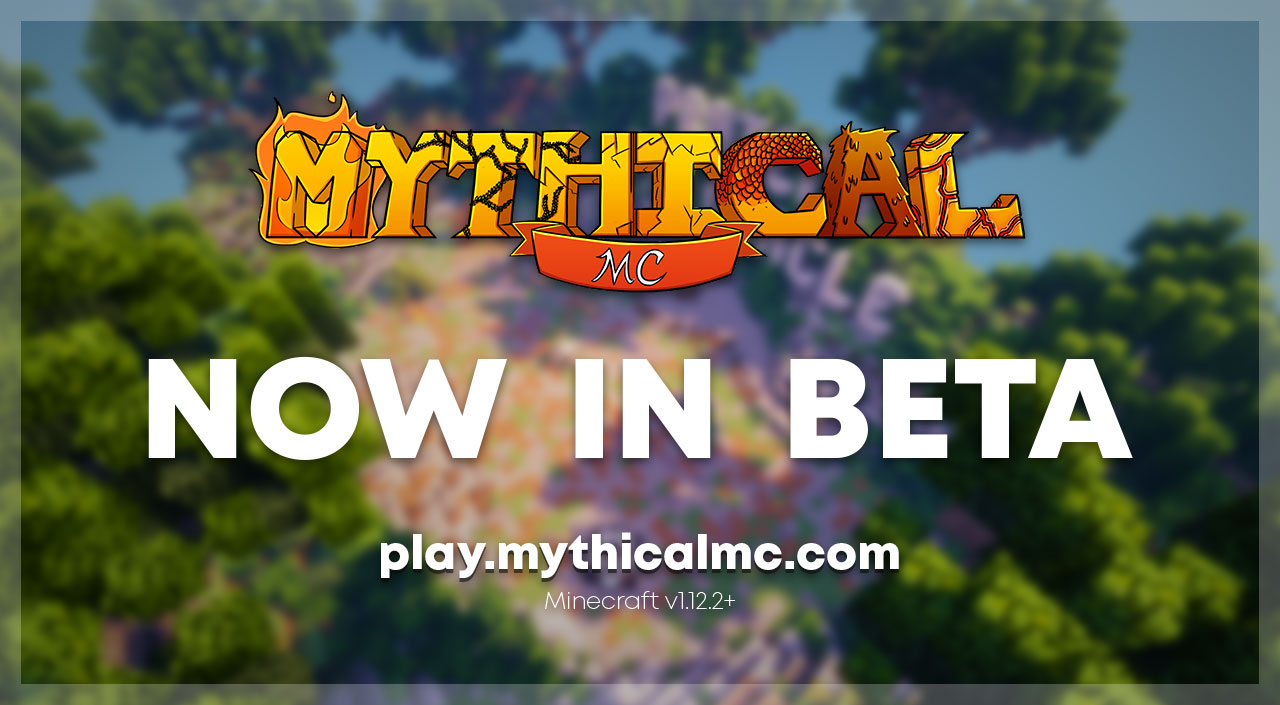 ​
Holy moly it finally happened! MythicalMC is now open in Public Beta!
We started this project all the way back in 2015 with the goal to create a minigames server that featured quality games that both we and others enjoyed playing. After working on it off and on for all these years, we're excited to finally reveal the server to the world!
Join now:
play.mythicalmc.com
On the server you will be able to play 4 brand new Minecraft minigames that you won't be able to find anywhere else! Reach to the skies in Sky Rush, test your tactics in Protect the Oracle, move fast in the quick-paced game of Optic Strike or chill and play with others in the rotating Mythical Games.

Be sure to give them all a go and find your favourite!


Please remember that this is only a Beta launch. While we've done countless hours of testing, there will always be a handful of sneaky bugs that still exist. If you find one, please report it on the Bug Reports forum so we can get it resolved.
Last edited: