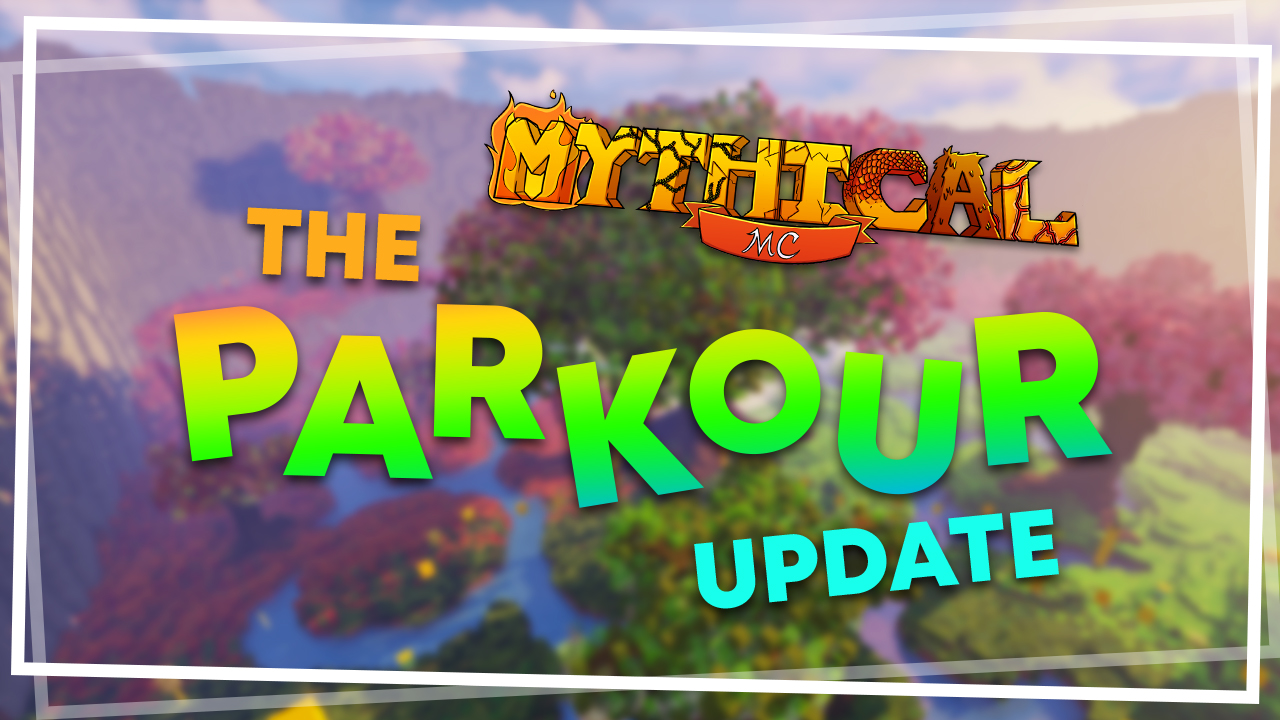 It's that time again folks...It's update time!
A few bug fixes here and there, Little update to the hub.. Oh and a brand new gamemode!
We are pleased to announce the release of
The Parkour Update (Part I)
!
Check out what's been added below:
New Gamemode - Parkour
We are absolutely
buzzing
to release this new game mode!

To start you off, everyone will have one map for each difficulty (Easy, Medium, Hard) and there are a whole bunch more for you to unlock by completing maps and earning Parkour coins! Each map gives you the chance to earn up to 3 stars. Earning stars will reward you with more coins!
New Mythical Games
That's right! We have not one.. But
TWO
brand new additions to Mythical Games
Hide & Seek
Find the perfect spot and wait it out... Sneak from one place to another to avoid the seekers... Whatever tactic you choose, You will not be short of places to hide in our hide & seek game!

The Floor is Lava
Race your way to the top and escape or just stay ahead of the competition! Either way don't fall to the floor! It's a little hot!

Other Changes
- Default bat selection is Optic Strike added.
- Global and Team chat added to Oracle & Skyrush.
- Ranks now have 4 options when voting for Mythical Games.
Coming soon:
The Parkour Update (Part II)
"Choose well. Your choice is brief, and yet endless." - Johann Wolfgang von Goethe